Almost one year ago, back when the word coronavirus was still relatively new to our ears, I returned home early from studying abroad. Even worse, I had no placement secured for my third year of university. I remember feeling utterly overwhelmed and ready to abandon the idea of an internship altogether. Twelve months on, I'm so glad I didn't.
After three different online interviews, I was hired as PUMA's next merchandising intern. With industrial placements being cancelled left, right and centre for so many people, I was beyond grateful to Step for their support and to PUMA for trusting me as the right person for the job – despite my slightly rusty Excel skills at the time!
Not a Normal Internship
The idea of working for one of the world's biggest and best sports companies was so appealing to me because of both its impressive history and its clear-cut vision for the future. Brands that embrace their past, whilst also continuously adapting to meet their goals are always the most interesting, and PUMA's 'Forever Faster' mantra is reflected in every aspect of the company culture.
It hasn't been a normal internship year by any means. As well as my office desk, I've worked from showrooms, the kitchen table in my London flat, a city centre hostel and my childhood bedroom. And whilst I know I haven't had the same experience as previous interns, PUMA have made me feel nothing but welcome and supported throughout.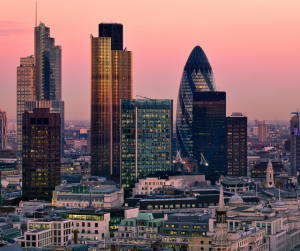 Six months into my internship, those Excel skills have definitely been sharpened and I can't quite believe how much I've learned. My role can be so varied and I've relished every opportunity to tackle something new, be it analysing key seasonal figures, assembling visual workbooks, product code set-up, or even learning how to put leggings on a mannequin in a yoga position (not easy!)
Puma Products & Process

A real highlight of my internship so far has been gaining an insight into exactly how PUMA's products get to market, starting as tiny CAD images and eight digit codes, later becoming an actual product that can be added to online baskets on the likes of ASOS or JD Sports. This process starts months in advance with merchandising, and it has been really interesting to witness the team's hard work, as well as how other departments expand upon it further down the line.
As someone who has always struggled to describe herself as strictly analytical or creative, this internship has been perfect for me, as it has enabled me to refine my skills in both areas. I enjoy being able to be flexible in my role, carrying out tasks to help everyone on the team and elsewhere in the business rather than reporting solely to one person.
This strong teamwork aspect of PUMA's culture is highly effective and motivating, however has been strange to experience as an intern during COVID. Whilst I've been lucky enough to have spent a fair amount of time working in-office when the country hasn't been in lockdown, there are still people I interact with regularly who I've met in person on only a handful of occasions, or even none at all.
Yet the positivity and drive of everyone at PUMA is so infectious that it's impossible to ignore how fortunate I am to have had such a great opportunity to learn more about merchandising and its link to the subject I love. As the weeks pass, this continues to hold true no matter where I'm working from.
I've enjoyed every minute of my internship so far and can't wait to see what the rest of the year has in store.