Our guest blog is written by Louise Hill, an Environmental Health graduate from Manchester Metropolitan University who is currently on a Risk Assessment Placement at AMCOL International; a leading producer and marketer of diverse specialty materials, with a core expertise in minerals and polymer sciences based in Cheshire.
---
Finishing university can be quite daunting and I know how difficult it can be to secure your dream job! I graduated with a degree in Environmental Health and I have always aspired to progress in a career which really makes a difference. Whilst looking for jobs I came across a position to be an intern in the Environmental, Health and Safety department for a manufacturer that mines and processes natural clay through chemical and mechanical processes to produce a variety of products.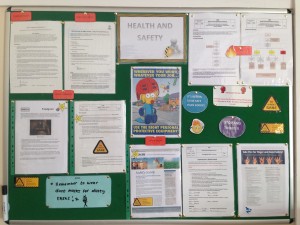 I found the application process extremely easy and I was impressed with Ben's helpful advice through out the process. Ben was very down to earth and easy to talk to. (He's not even paying me to say that…) After two interviews and lots of research I secured the position!
During my time at 'AMCOL Minerals Europe' I had several important responsibilities including ensuring safe practices of work throughout the plant, creating and reviewing all task risk assessments, carrying out regular site inspections with managers and supporting the health and safety advisor with incidents. I was even trusted to lead H&S meetings with site managers which really helped boost my confidence. It was extremely rewarding to be part of a team that helps protect individuals and prevent accidents that could be fatal.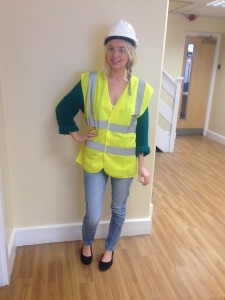 If looking glamorous is important to you, stay clear of any jobs that involve personal protective equipment. Wearingsafety goggles, a hard hat, ear protection and high-vis is not a look that can be found in this month's edition of Vogue! On a serious note, I really would recommend doing an internship. It really is essential  to gain practical experience to extend your knowledge and skills that you could not gain through a text book. From day one, 'AMCOL' made me feel extremely welcome and I would like to think I have fitted in well. I was even fortunate enough to secure an extension to the placement!
Be yourself, work hard and I am sure you will make a great asset to any organisation. You never know it may open up new career paths you may not have previously considered!
Here are some tips that I think would be useful after reflecting on my time at AMCOL:
Before Your Interview Do Plenty Of Research.
Slightly awkward if they ask you what the company does and you are unsure!
Be Polite, Friendly and Yourself.
I believe this is what gave me the edge in securing the position here at 'AMCOL'
 Be Organised! 

I am a bit of an organisation queen; I planned my day. This gave me a schedule and helped me stay focused.

 Don't Be Afraid To Ask For Help. At first I was a bit apprehensive to ask for help, however I realised it is important to seek advice from others in order to develop yourself and learn from others!
When Making Supernoodles ……BE CAREFUL THEY ARE HOT!!! (Quite embarrassing going round with a burnt finger all day, goes to show everyone needs to be careful even with every- day tasks!