The transition from being a student at a university to being an employee in a working environment can be difficult for a lot of people. It helps to gain a little understanding of the new environment you will be entering, not only in terms of what you can expect but also what will be expected of you.
The working world is quite different from university life, and it can come as quite a shock to those who are not prepared. To help you acclimatise to your first job after university, here are a few tips and tricks to help you navigate the transition:
Mentally Prepare for Change
Life for new graduates is about to change in many ways, and there is no avoiding this fact. The only thing that can be done is to prepare for the change as best we can.
Keep an open mind and remember that you have experienced change many times before, demonstrating your ability to navigate through it successfully. While it's natural to feel uncomfortable or unsettled initially, remember to be kind to yourself during this transition. Take the time to reflect on your new experiences, seek support from someone you trust, and share your fears and concerns. Remember that with patience and self-care, you will adapt and overcome any awkwardness or apprehension along the way.
Understand the New Expectations
As you graduate from university and start work, it's important to be aware of the different expectations that come with a job. This may include early morning starts and commuting, which require you to factor in travel and preparation time. It's also worth noting that you may experience a change in the amount of free time available to you.
It's essential to recognise that every individual's experience and commitments are unique. While some may have enjoyed extended summer breaks, others may have already balanced work and study commitments. Remember, this transition represents an opportunity for growth and new experiences, and the adjustments you make will contribute to your personal and professional development.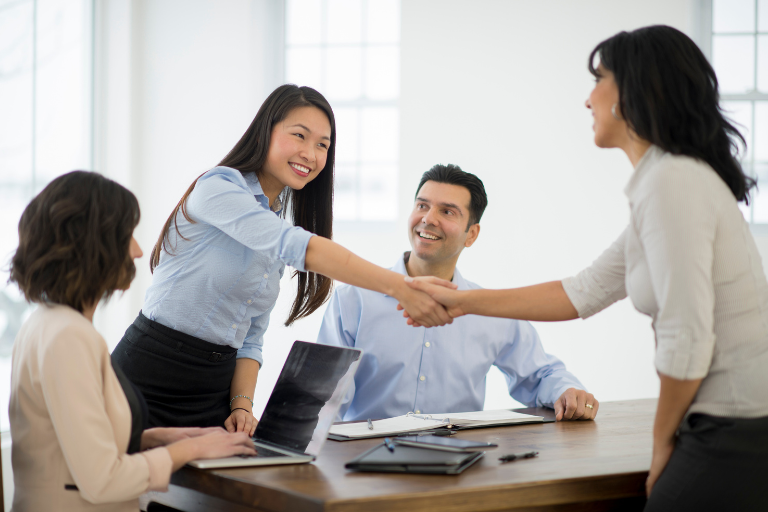 Meeting New People
In the working world, you will have the opportunity to interact with individuals from diverse backgrounds, bringing a range of perspectives, interests, and experiences. Embracing this diversity can lead to enriching group dynamics and a more inclusive workplace.
Encountering colleagues with differing opinions can be a valuable learning experience. Embrace the opportunity to engage in constructive conversations and broaden your understanding of different viewpoints. Remember to approach these interactions with a positive and inclusive mindset, appreciating the value of diversity in fostering creativity and innovation.
By actively sharing your experiences and being inclusive in your approach, you contribute to creating a welcoming and supportive work environment that values and respects the diversity of its members.
First Career Steps
Once you've landed your first job after university, it's an exciting milestone in your career journey that you should celebrate. While it may initially involve administrative tasks and not feel particularly significant, it's important to approach it with patience, perseverance, and a growth mindset. 
This period sets the foundation for your future professional development and presents opportunities to enhance your skills and gain valuable experience.
If you are a student or recent graduate looking for a short-term placement, internship, or full-time permanent position, then get in touch with Step Recruitment today to access a diverse and inclusive outcome-focused range of internships and placements, as well as graduate jobs across a range of industries!