During my time at university, apart from the ABBA tribute nights, the work experience I gained proved most beneficial. I left the gleaming lights of Leeds in search of placements and ultimately, a graduate job. I joined the fabulous Step Recruitment team for my placement year and gained invaluable insight into the world of work – with great laughs along the way (please see our volunteering day photo)!
Searching For Placements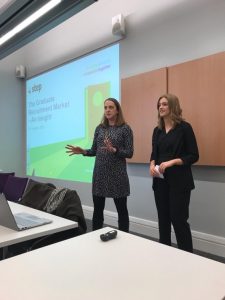 When searching for placements, I came across Step Recruitment. I had initially worked at my university as a Business and Enterprise Employability Intern, and became interested in improving students' career prospects and workplace exposure. As a result, I reached out directly to Step Recruitment with my CV and a covering letter to ask if they would take me on as a placement student. I travelled to Nottingham to meet Tamsin and the team, and luckily they offered me a role!
What Did My Placement Entail?
As Step is an SME, Tamsin gave me lots of responsibility and I was lucky enough to be trusted with my own clients and candidates as an Account Manager. I regularly contacted external businesses in search for open vacancies, created advertisements for our roles, interviewed and screened candidates, and prepared shortlists for our clients. Step promotes project-based work too, so I also helped to redesign the student resources and worked with Tamsin to explore specialist consultancy services. My placement gave me fantastic exposure to the client-facing industry and the chance to learn from my experienced peers. Even small things, like creating an email signature, became a lot less confusing by the time I had graduated!
Where Did My Placement Take Me?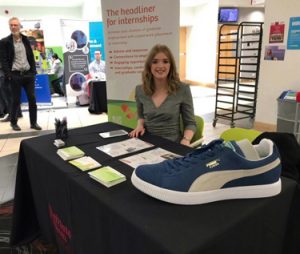 The variety of industries I recruited in and the range of projects I was involved with helped me to understand my strengths and weaknesses, and what avenues I might want to explore further after I graduated. I initially pursued the idea of HR before joining the graduate General Management Scheme at Ocado Group. My exposure to project management and a variety of stakeholders during my time at Step made me realise my interest in problem-solving and motivating people to work collectively to reach an end goal. I cannot recommend placements enough! I met some amazing people and worked on so many fantastic vacancies along the way. Thanks again, Step!