As an undergraduate studying History at the University of Leeds, I was one of the many students unsure as to whether to take a year out in industry and I struggled to secure a work placement when my search began. Many questioned how practical a humanities degree could be in real life industries and I needed to think about the possibilities myself! This blog covers the five Ps that helped me to find a placement right for me, and I hope they help you on your journey too: perfecting the essentials, new perspectives, proactive, prepare and practice, and perseverance!
Perfecting the Essentials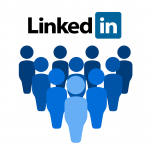 Before I began my search, I needed to perfect my working profile. Like me, some students have guiltily lost their CVs on memory sticks long ago and are unaware of the importance of a professional online presence when they begin university. An update to my CV, the creation of a LinkedIn profile and a reflection on the experiences and qualifications I had to make me stand out was key. During this time, I found that even if you think you have little relevant experience, any part-time jobs, volunteering events, or module research and group tasks helps to develop skills that are transferable to various industries. This process equipped me with examples at the ready, which were required when applying for placements and filling out profiles and applications. Take a look at our tips for perfecting your CV to gain a head start: http://www.step.org.uk/app/uploads/2014/09/How-to-write-a-good-CV-1.pdf
New Perspectives
Apart from my professional profile, I was also unsure of what industry would be suitable for a humanities student – not just taking on life as a Viking! However, I soon realised that my degree provides me with many skills that can be utilised in a wide array of roles: communication, analytical, organisational and team working skills, etc. It is important to think outside the box and from a new perspective when looking for roles and businesses to open more doors that you would not traditionally consider.
Proactive
Our website promotes a range of internships and placements that might provide the opportunity you're looking for. Alternatively, contacting companies not advertising placement roles and showing what you could bring to their team can also create new ventures. I contacted Step Recruitment directly to be considered for an industrial sandwich placement after I discovered they were also passionate about helping graduates find employment. Thinking from a new perspective might help you find something you didn't know you were looking for! View our covering letter tips when writing to companies: http://www.step.org.uk/app/uploads/2014/09/How_to_write_a_covering_letter.pdf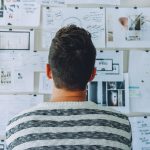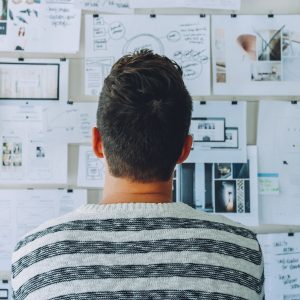 Companies can receive hundreds and thousands of potential applicants for a role – the key is to stand out from the crowd and show that you are passionate about their individual business and what they do. Research and research some more: employers want to know you understand how they operate and uniquely contribute to their market. During my interview with Step Recruitment, I used my research of the business and its history to show my keen interest as I presented to the team; I also used my experience as an employability intern to relate to Step Recruitment's services and aims.
Prepare and Practice
As the saying goes, practice makes perfect! To make sure I appeared confident and didn't speak gibberish, I searched for common interview questions online and practiced with my friends and family; appearing friendly and using positive body language will help you to appear confident and approachable to an employer. Many businesses also test commercial awareness, including the challenges and developments occurring in the market – bringing examples to an interview can demonstrate your knowledge and passion, and help you to avoid poorly supported and unclear responses.
Perseverance
Some of your university friends might land themselves a work placement straight away and others not so quickly – don't give up! Perseverance is key. A work placement can be secured through a lot of preparation and practice and some through a tiny bit of luck. Keep going and apply for roles you may have not originally considered. Rejection can be hard to take and may affect your morale as I experienced, but with perseverance, you will be able to secure a placement right for you and your career path! Remember you're the judge of how you measure your own success as a graduate.
This blog was originally published in 2018.