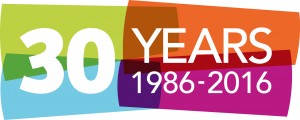 For those of you who don't already know, Step was actually established way back in 1986 following a conversation between staff in Durham Business School and the far-sighted team in Shell UK's social investment department, hence the acronym  Shell Technology Enterprise Programme.
While the idea of placing students to undertake business-critical projects in small businesses is now reasonably common practice, back in 1986 it was a pretty revolutionary idea. Firstly, not every global business shared Shell's understanding that smaller businesses (for example in their supply chain) were the engine drivers of the real economy and certainly not every small business then really understood that a University student could positively impact on their bottom line.
It was for this reason that Step was considered a model of best practice in helping to establish and support Higher Education and Employer links.  National and regional research in the late 1990s to mid 2000s confirmed the positive impact of the Step programme on graduate skills, employability and on participating businesses and the wider economy, underpinning the now established concept of the internship.
A Step internship represents a quality experience for both the intern and the business. Step now operates as an independent business to business service based on the values and ethos developed and honed over its 30-year history.  We continue to work with business clients and organisations that require graduate level skills and knowledge to support their business needs, be that on a short term project basis, or as part of a longer term graduate skills development strategy.  We work with universities across the UK to help them raise awareness among their students of the positive graduate career opportunities in smaller business and to facilitate Higher Education engagement with the SME sector, and we work with students and new graduates to help access quality graduate level opportunities.
As we enter our 30th year we are proud to still be working with companies who first participated in the Step programme in the 1990s.  Over the coming months we'll be sharing stories and anecdotes from those early days not only from our clients but also from the students who took part in the programme and who themselves are now in senior positions in business and who regard Step as a key partner in helping them access graduate talent.
In the meantime, to find out more about our current services click here.