Networking 
Towards the end of university I remember a certain message being circulated via lecturers, that message was "it's who you know and not what you know that counts". As a student about to graduate, I was guilty of being a little blinded and naïve. At the time I was working towards a degree in Film Studies. I was told that the most important pitch you will ever have to make in life is selling yourself. I understood that networking was and is a powerful tool but I had just spent three years studying towards my 2:1 degree and had acquired a bundle of student debt. If you are in your final year of study or have recently graduated, you can probably sympathise with me to a certain extent on why my reaction was not the most positive.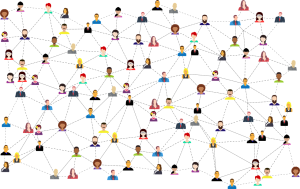 Albeit, I was seeking as much advice and guidance as possible whilst applying for roles and was lucky enough to have voluntary experience from the BFI and an independent cinema, I thought that life post-university was going to be pretty tough. I was being forced to enter the real world; no longer being able to drink on a Monday night and deem it acceptable because it was a 'student night', no more student discounts at the Odeon and of course, the impending doom of moving back in with my parents.
As I enter my third year of being a 'recent' (I will hold on to that title for as long as possible) graduate, I have realised that my lecturers were right, making contacts is essential. My realisation became even more apparent when I joined Step a year ago as a Student & University Liaison Intern. Over the year as my intern position evolved into a permanent position; I learnt that making and keeping good relationships is vital for arranging events, representing Step and our brand even when not at work!

An unusual example of everyday networking happened to me a few months back when I ordered a taxi for my weekly visit to my parent's house as I am a caring son (I mainly go for the Sunday roast…) You may wonder where I am going with this post, well stay with me… As I made my way, the driver began to exchange small talk as taxi drivers often do "nice weather, we're having…" "So what do you do?" I explained what I did and also a spiel of what Step did. The driver responded with "you are exactly who I have been looking for!" at first I must admit I was a little apprehensive. He went on to add that his nephew was studying his Masters in Electronic Engineering at Nottingham Trent University, was originally from Pakistan and was looking for an Internship. Being a taxi driver he said that he had been asking most passengers what they did with the chance of someone being the right contact.
I gave him my details and he took note of our site and exactly what his nephew had to do in terms of registering and applying for roles. We spoke about the type of internships and graduate roles that Step offer and the fact that all are paid. What is usually a rather mundane drive became an interesting chat with a very enthusiastic taxi driver who stated that he would tell his nephew immediately and seemed incredibly grateful.
A few months passed and I had forgotten about the taxi drive, it never occurred to me to check to see if his nephew had registered on the site or applied for any of our roles. It wasn't until around a month ago when I ordered my taxi for my weekly roast dinner that I found out about what his nephew did next. I got into the taxi and did my routine taxi driver/hairdresser small talk, the driver responded with "you don't remember me do you?" I then realised who he was. He went on to tell me that his nephew had secured an electronic engineering & embedded systems internship via Step which had led him into a permanent position within the company. The company are based in Warwick and develop the latest innovations in connecting vehicles to the cloud and also smart-phone based applications.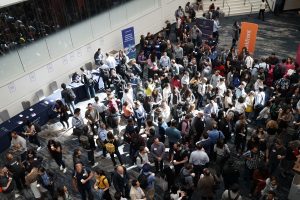 I immediately recognised his nephew's name and congratulated him, he was very grateful and expressed that if he hadn't have spoken to me about Step, he feels his nephew wouldn't be doing what he desired to do post-university. I felt like I hadn't really done anything other than mention Step and advise his nephew to check out our opportunities, thinking to myself that he would probably forget to tell him. We sat chatting outside my parent's house for quite some time about the world of graduate recruitment and the impact that a paid internship can have in helping a graduate kick-start and develop their career. Albeit, I think my mum started to worry that I had been sat in the taxi for around half an hour and that I didn't have the money to pay. Fortunately, that wasn't the case but rather unexpectedly and kindly he didn't charge me as a way to say thank you. I was reluctant in accepting and his gratitude was enough to put me in a good mood!
If there is a moral to the story, then I guess it would be there are more ways than you think when it comes to looking for a role. Searching, applying and securing a graduate role was a task that seemed never-ending, I remember praying for a break and eventually it happened. Treat applying for roles as a full-time job, show drive and enthusiasm and ensure that you perfect your pitch; you never know who you may be talking to!