Going to university can be confusing, scary, and overwhelming, I know the feeling of having a million questions. Friends and family aren't much help and Google is just making it all more bewildering! Especially when it comes to student accommodation.
As my family went to university in different countries, I didn't have much help when it came to options and decisions. I have first-hand experience of going to a UK university, with absolutely no clue on what to expect and having to learn everything by yourself.
In this blog series, I have highlighted some key aspects of what to expect when starting university. With advice based on my own decisions (the good and the bad), starting with accommodation.
University Student Accommodation

Firstly, there are university student accommodations which belong to the university. Putting like-minded people and those in the same age range together (although this isn't always the case). Layouts are usually modern or renovated rooms, often with en-suite bathrooms, in blocks of 4-8 rooms. Each block would have a shared kitchen and living room facilities. They also tend to have a common area which is used by everyone in the building for socialising. Often they are a bit more expensive depending on the city and the university. It can be seen as an easier and safer option as there isn't much work that goes into applying. 
Private Student Accommodation
Private student accommodation usually follows the same layout. Unlike the university property, you are not likely to be with people in the same age range. I'd recommend checking  if they could house you with people of similar age. As private student accommodation is often also used by masters and doctorates students.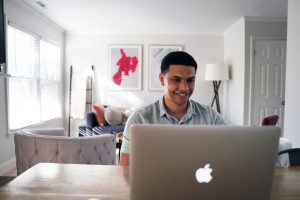 There is a large range of prices when it comes to renting privately. Some may offer a basic room and facilities with a shared bathroom for everyone in that block. They may be a bus journey away from the university campus. Often they are a considerably cheaper option too.
Another choice is private student accommodation which offer a studio room,  cleaner and facilities such as a cinema room. I'd say they can be significantly more expensive. Going for private accommodation could mean you have a greater range to choose from. Doing so though would mean you are completely independent from the university.
House Share Student Accommodation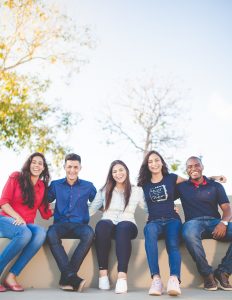 Another option would be the house share, which is often a terrace house, in a majority student populated area. Facilities of the house are shared by you and your housemates. Although this option is a cheaper alternative, it is mostly recommended to second year and onwards students. You can find more details about student houses in our blog about settling into a student house.
Contracts
Another important aspect of student accommodation that is important for you to know about, is the contracts. Rent must often be paid at the start of each term which is three instalments. As well as an initial deposit which must be paid before moving in. The housing contracts are also between 38-52 week contracts (most between 44-52).
Final Advice
It is very difficult to give a set of advice as everyone has different goals and expectations. Once you have chosen your first and second choice universities, I would recommend acting fast. Start looking for student accommodation in those cities as good properties tend to be taken quickly.
Bear in mind reserving some accommodations may be free however some require a deposit. Some offer a refund of the deposit if you show proof of rejection from the university in that city. However if you are unsure if you will be accepted into that university. It is certainly worth double-checking and assessing.
When you have decided where to live, make sure you use social media platforms to find your flatmates. How to do so would usually be instructed via the organisation whom you have booked your accommodation. As they often create Facebook or WhatsApp groups so you could meet your flatmates and plan fresher's week.