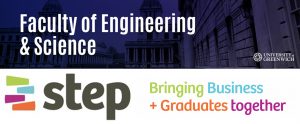 The University of Greenwich has long had a dedication to promoting industrial skill and their current initiative at the Medway based Faculty of Engineering and Science is proof of this ethos.  They are offering Masters courses across a range of disciplines which now include a 12 month Industrial Placement as part of the programme.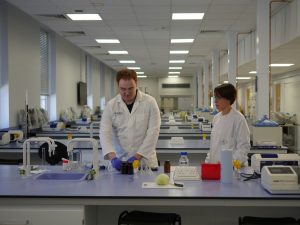 Step is proud to announce that we are partnering with the faculty to support this employability initiative.  Following a tender process, we have been selected to support several courses including Food Innovation and Food Safety. These courses are taught within the Natural Resources Institute, a specialist department within the faculty. We will also be supporting the Mechanical and Manufacturing Engineering programme.
Our task will be to provide tailored employability skills training to ensure that their students develop the desired attributes and behaviours required to enter the world of work. Through a blended approach, we will be working closely with the faculty and the students to deliver interactive workshops and 1-2-1 coaching & support during the students' first year of study.
From September 2021 Step will support the first cohort as they commence their Industrial Placement years with employers engaged in the fields of Engineering, Manufacturing, Food Production, Agriculture as well as Technical Laboratory roles and Public Health.
The Faculty of  Engineering and Science at The University of Greenwich prides itself on delivering problem-based learning in state-of-the-art laboratory and workshop environments, which ultimately means that their graduates are productive and efficient employees.
Find out more about hosting a University of Greenwich student in your business in our virtual breakfast event on 6th September.
There is no recruitment introduction cost for the employer so if you think you might be able to offer an opportunity for a student from Autumn 2021, please get in touch with our University Account Manager Ali Cawley on a.cawley@step.org.uk
This blog was orginally published in October 2020.