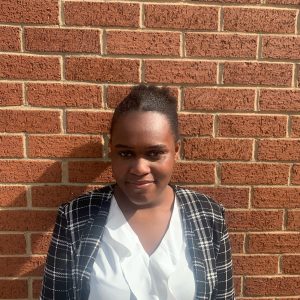 Misonzi
a University Placement Executive
Hi, I'm Misonzi and I am a University Recruitment Executive here at Step. I provide support to students at the University of Greenwich on MSC Food and Engineering courses. I provide employability training, deliver workshops, and advise students one-on-one basis. My main goal is to help and support them throughout their 1st year of their course and ensure that they are happy and fulfilled within their role.  
Alongside my role at Step, I am studying Business Management at Birmingham City University. This placement is the right step towards me gaining the relevant experience towards my future career.  
I enjoy building relationships with the students, assisting them with finding a job and boosting their employability skills and passion in their field.