Manaal is a year 10 student that recently completed her work experience here at Step. In this blog, she talks about how she views work experience and how her experience was.
Work experience is significant because it helps you gain a lot of exposure in many fields of work which could help you pick future education or career choices.  It helps you gain practical experience which employers are looking for as you would have knowledge of certain industries. Furthermore, it improves your personal and employability skills such as punctuality, self-motivation and resilience.
If you bring a positive impact and show interest in your work, it could lead to a future career offered by the company or organisation that you are working for. Work experience also makes you independent because you are not in a school environment and you are responsible for yourself and the work you provide.
My week doing work experience at Step was brilliant and I couldn't have asked for a better placement, because I was always doing tasks that improve my employability skills and I was given a lot of advice on my education and career choices.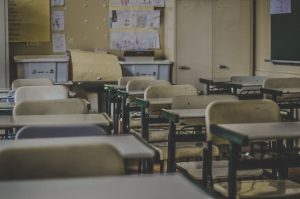 If you are given the opportunity to do work experience, then go for it! You are never too old for it but the earlier you start the better as it would improve your knowledge of how a business works at a young age. The opportunity looks brilliant on a CV and the people you are working with could potentially guide you and give you education and profession guidance which would be very beneficial.