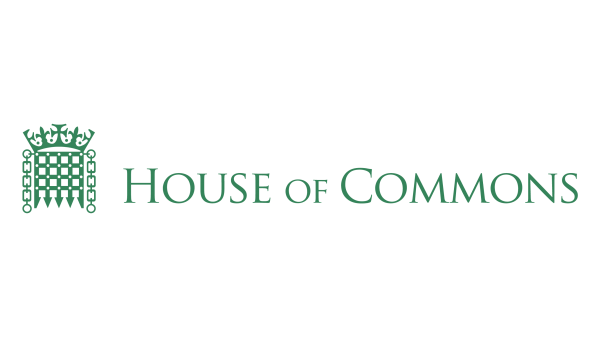 We believe Parliament should be accessible to everyone. We are widening access by offering 9 month paid placements to people who have the skills, passion and potential to work here but don't have access to the traditional routes in.

Job details can be found at the link at the bottom of this page.

Information about the recruitment process can be found opposite.

Any questions? Please email hofc@step.org.uk

Key Dates:

Closing date: 20th April 2018

Step Screening and telephone interviews: End of April / May

1st round interviews at House of Commons: Week commencing 4th & 11th June

Final Stage interviews with MP: Weeks Commencing 2nd & 9th July

Dates subject to change.

The Speaker's Parliamentary Placement Scheme is now closed for application for the 2018/19 intake. Please watch this space for news on the 2019/20 scheme. For other opportunities in parliament visit: www.parliament.uk/about/working/ 
There are 10 positions available with MPs from different political parties. The Scheme is open to people of any age above the legal working age, from all walks of life and every nation and region in the UK. In previous years, successful candidates have ranged from school leavers, to those in their mid-50s, and they moved to London from many different parts of the UK.
Successful candidates will spend their time getting to understand parliament by working with an MP in their office. On Fridays, the MPs often spend time in their constituency offices and you will have the opportunity to; travel to their offices and work with them at least once a month, visit our sponsoring organisations AXA, Thame Tideway Home Office, Global Radios, Royal Mail, Portland Communications, Mercedes Benz and City Hall.  In addition to the work with the MP, each Participant will complete two sets of week placements in February and May in other areas of the House of Commons. Examples of departments you could be working in are the House of Commons Library, Governance Office and Visitor Services.
The Scheme gives successful candidates a detailed understanding of how the House of Commons operates, providing them with work experience in the political sector along with the experience of working as part of a team in a small office environment. The aim is to equip Participants with the skills and knowledge necessary to secure full-time employment after the scheme. Many of the Participants previously on the scheme still work in the House of Commons as Parliamentary Assistants or in other departments.
The Scheme is due to start on the 1st October 2018.  During the first week, successful candidates will be provided with tours of the House of Commons and introductory talks on its workings, as well as training in Microsoft Office, including introductions to Word, Excel and Outlook to equip candidates with a basic working knowledge.
Successful candidates will need to complete a comprehensive security check in order to gain full access to Parliament.
The Speaker's Parliamentary Placements Scheme welcomes enquiries and applications from everyone who does not have access to the traditional routes into Parliament. Black Asian and Minority Ethic people are currently underrepresented and are encouraged to apply.
For the full job description please see the link at the bottom of this page.
PLEASE NOTE: Applicants may be chosen to work for MPs across all political parties so whilst you may have a political allegiance, you may well need to set this aside as you may be working for an MP who represents a different party.
Application Process: 
All applications must be submitted via the Step portal, CVs will not be accepted. A supporting statement should be included in the Personal Statement box (which can be expanded on the screen). This should be well written and accurate, and explain why you are interested in and suitable for the Speakers Parliamentary Placement Programme, taking in to account the requirements set out in the job advert. In particular it should demonstrate that you are excited by politics. This could be evidenced by participation in political or community related activities or by the fact that you have studied politics, public services, economics or a related subject. You may have been involved in a campaign or blogged about your interest in this area.
We would also invite you to explain how you feel you meet the criteria of being someone who does not have access to the traditional routes in to working in parliament.
We will also look for you to demonstrate that you are flexible, resilient and able to work in a fast paced changing environment.
PLEASE NOTE: We have recently been selected by the House of Commons to run this programme but as a graduate specialist recruiter, our systems are set up for graduates.  There is one field where you will need to select undergraduate / graduate / postgraduate. It doesn't matter which one you choose as it will not affect your application.
If you have any questions on any of the Speaker's Parliamentary Placement Scheme opportunities
Contact Tamsin
Current opportunities