Three Employee Rights that directly affect Students and Graduates
Leaving the *comfort* of your university digs and entering the big wide world of work for the very first time can be a difficult and scary transition to make. As you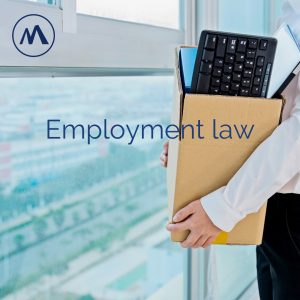 switch out mid-week lie-ins for mid-morning meetings, there is so much new information and knowledge to take on board, including the rights that come with your new status as an employee.
Being aware of your employee rights ensures that you receive fair treatment at work, helps look after your wellbeing, and hopefully means you can avoid any workplace disputes further down the line. But which rights will be specifically relevant to you at this early stage in your
professional life? Here are three things that all graduates and students should be aware of as you take your first steps on the career ladder.
Requesting flexibility
Remote and hybrid working arrangements have become the norm over the past couple of
years, and many people anticipate that these modern approaches are here to stay. One
study found that it's the younger generation that's most interested in hybrid setups, with 48%
of 18-29-year-olds claiming they'd prefer this flexible arrangement.
You may have found that remote learning during your course worked well for you, and if
that's something you'd like to continue as you start your career, it's worth speaking with your
employer about whether this is a possibility. It's likely that this will be discussed at the
interview stage, or even mentioned in the job description, but don't feel like any decisions
made at this stage are permanent.
By law, after carrying out 26 weeks of continuous work for the same employer, you are
allowed to request flexible working. This needs to be a written request which should include
certain information, including details of how this will affect the business. A formal request for
flexible working can be made once a year.
Minimum Wage
Whether you're working part-time as a student, or are in your first full-time graduate role, the
minimum wage remains the same. However, one factor that does affect the minimum rate
you receive is your age. From April 2022, 18-20-year-olds are entitled to £6.83 per hour,
whilst 21-22-year-olds will earn a minimum wage of £9.18 per hour.
When you reach 23, you are automatically entitled to the National Living Wage, which from
April 2022 will sit at £9.50. If you're going into an apprenticeship, these rates will differ
slightly, so it's important to know the difference between these types of roles before signing
your contract.
Zero-hour contracts
For students and graduates who are still looking for their first permanent position, zero-hour
contracts are common. When individuals enter into this type of contract, it essentially means
that the employer isn't obliged to guarantee any regular hours, and more often than not, the
employee also isn't obliged to take any hours when offered.
This flexibility can be useful, particularly during your studies or whilst you're looking for
full-time employment elsewhere. In 2015, a law was passed that meant zero-hour workers
are now allowed to find work with another employer whilst on this type of contract –
something that previously wasn't allowed due to the 'exclusivity clause'. This ensures that
any workers who enter into zero-hour contracts are given a fair opportunity to earn a living
wage if they aren't being offered regular hours.