Our guest blog is written by Jordan Burton, an Architecture graduate from Central Saint Martins, who is currently on a  three month Step Graduate Design Technician placement at Benchworks; a specialist interior contractor with extensive experience in the Retail & Commercial and the Museum & Heritage sectors based in Kent. 
---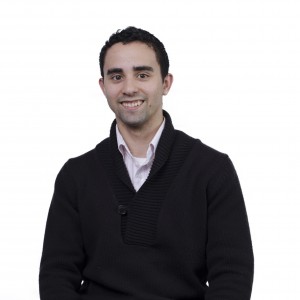 Having completed my degree a BA: Architecture at Central Saint Martins and gaining a 2:1 (hons). I set out in search of a graduate position feeling truly excited by the prospect of working in the industry.
Whilst creating fictional designs at university is both exciting and demanding, the idea of your work being produced in reality is something I much anticipated. University provided me with the background, skills and certificates but the most important thing it gave me was a thirst for knowledge.
Step initially stood out to me because of their expertise in assisting graduates to gain industry experience. That coupled with a structured learning programme, staff that provided great advice and encouragement at every stage of the application process from start to finish meant, it was not long before my application to potential employers was successful.
My internship started in February 2014 and is taking place over a period of three months at a company located in the Kent countryside called Benchworks.
Benchworks are a specialist interiors contractor.  They work across the Museum & Heritage, Commercial and Retail sectors, specialising in the design development, manufacture and installation of interior fits outs.  They work with a whole host of prestige customers such as: The British Museum, the Victoria and Albert Museum, The Shard, Ballymore, the Walt Disney Company and Jimmy Choo to name but a few!
Because it's a small company I have been lucky enough to gain some well-rounded and hopefully invaluable experience for the future.  I started out working to assist one of the Benchworks project management teams in the tender response process for a project at the National Maritime Museum in Greenwich.  This really gave me some insight into how complex and exacting the level of detail is required in documentation when pitching for contracts.
The great news is that we won the tender and I am now working with the senior draftsmen to develop the exhibition's designs.  These will then be passed to the client for approval before the craftsman in the joinery at Benchworks start the production process.  The exhibition opens in July 2014 so I'm really looking forward to going to see the fruits of my labours!
I have also been able to get involved at the onsite workshop and help with some of the elements for another project.  I was able to oversee the process from design to manufacture to installation of some showcases within a gallery. I am really enjoying this opportunity and have truly been learning on the job every step of the way.
I would recommend doing an internship and definitely recommend using Step – I really feel I've been given a great chance to get the best possible start in my career.