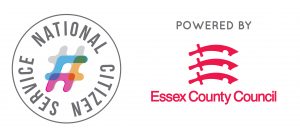 The brief
In the summer of 2017, we worked with Essex County Council to assist in the recruitment of Team Leaders and Youth Support Workers for their NCS (National Citizen Service) programme. As the summer fast approached they needed a number of positions filling in a very short period of time.
They elected to use the Step Talent Builder function, a recent addition to the support we can offer, in order to fill the vacancies.
How we delivered the programme
The Step Talent Builder is a service that is perfect for large volumes, or frequent recruitment. It allows the user to take a hands-on approach to their recruitment, while at the same time cutting out the majority of the time consuming admin of dealing with irrelevant applications. This also comes at a reduced price compared to the fully-managed service.
Using this system, you received a shortlist of CV-screened (to your specific requirements) candidates which you can then choose to interview or reject.
Outcome
We were able to very quickly determine the skills required for the NCS roles and using that we were able to pull together a list of applicants in a number of days.
Ultimately, Essex County Council took on over 10 students and graduates for the NCS summer programme and they have elected to use the Talent Builder when the programme runs again in the winter.
Darren Connew, Youth Work Business Dev & Operations Manager had this to say:
"Step's new Talent Builder service has proved to be an efficient and effective additional resource to support our efforts to fill multiple roles for our National Citizen Service programme. Step quickly understood our needs and within a few days of us procuring the service, we were reviewing relevant applications and making arrangements to recruit."