There has been much talk in the world of employability recently about the power of parents in a graduate's quest to embark upon their perfect career. Here at Step, we regularly receive phone calls from well-meaning parents, fact finding on behalf of their offspring. The tone of these conversations can range from exasperated and desperate to pushy and indignant. All the enquiries come from the same place, a desire to inform and be informed. So in this spirit, I would like to impart the key pieces of advice which generally come out of all these conversations.

Support your child in being open to all options, even if they may feel alien to you:
It's important that young people remain as open minded as possible about their career options. Here at Step it is not uncommon for a graduate to seek feedback from their parents at the point they are offered an internship. When I graduated in 1999 internships were unheard of and if I didn't work in this field, I would probably believe that all internships are unpaid and only available to the rich elite. However, a good solid paid internship (such as those that Step offer) present a genuine chance for your offspring to gain real work experience and more often than not, a permanent role at the end of it. And on the flip side, encouraging your child to "do anything" and "work for nothing" for any length of time, could be harming their prospects. It's not necessary to work for nothing and we believe at Step that your brilliant child should be paid for their hard work.
Starting salaries aren't for life.

Many university courses are now sold based onthe salary that a graduate from that course can command. You may even work for a larger company with an established graduate scheme paying a starting salary in the mid £20ks. Not all graduates start at this level, many start on salaries in the £15-£20k bracket.  And most graduates are more than happy working at this level. So if your child is the one who turns their nose up at a slightly lower starting salary, they will miss out on the opportunities.
Encourage your child to be realistic about location: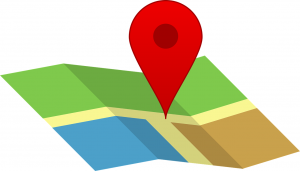 Flexibility is key to a young person securing that first stepon the career ladder. But this flexibility still needs to have certain boundaries. It's no good saying "Jonny will go anywhere and do anything." Jonny needs to consider whether he has the means to relocate at short notice to take up a job role and if he does not, he should not apply for roles in the Outer Hebrides. Unless of course Aunty Morag lives there and he can sleep on her sofa! Encourage your child to utilise your networks of family friends and consider realistically if they can take up a role in a different town or city.
Encourage them to make the phone call that you have just made! 
If your child has questions that you can't answer, don't make the call for them, get them to do it themselves. I have spent my whole working life on the phone but I still draw straws with my husband to decide who will order the curry or call a taxi.  Making calls is daunting but so many of the initial stages of interview processes are now carried out on the phone and often, without arranging an appointment first.
For more graduate career advice blogs visit www.step.org.uk