Interviews are an art form in themselves and as we enter the time of year when graduates are entering the job market, it's important to maximise every opportunity you have. Here are some tips on competency based interviews based on feedback from our own experiences as account managers here at Step.
Many competency based questions will start with the phrase"give me an example of a time when…" so the first rule of competency based interviews is to prepare plenty of examples of difficult / challenging / rewarding situations you have been in. Common themes include teamwork, communication skills, organisation skills and resilience. So think about your university group work, team sports or extracurricular activities to draw upon.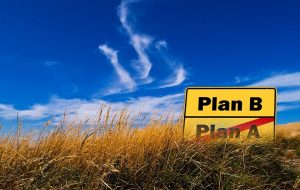 Its perfectly acceptable to use an example from your social life.  But remember that we don't actually want to know which flavour hot sauce you had at Nandos (other chicken restaurants are available) when you organised your best mate's birthday party. We want to know what thought processes you went through when organising the party, how you approached the task, how you planned and made contingency plans. So whilst having a strong example of an actual situation is really important, being able to apply your example to the competency is the key.
The interviewer will often ask you to explain the situation and at the end they will say "what was the ultimate outcome". Again, we don't want to know that you had a great night and a massive hangover. We want to know that overall the evening was successful, that you received good feedback and you were able to iron out any minor hiccups. If your example is from sport, it doesn't matter that you lost the match, it's important to point out what you learnt from the experience and that remedial action was taken for the future. If your example was about generating sales or charity funds, talk about how much you made or how many people attended – facts and figures help to lend credence to your answers.
Even if you have not been told that the interview will be competency based, preparing a strong set of examples will help you to answer many interview questions. So as usual, it's all in the planning. Don't forget the old military adage Proper Planning and Preparation Prevents Poor Performance!