The employment market is now witnessing numerous changes, which is dictating how business can secure the right labour for their organisations.
The UKs decision to leave the EU, has raised both questions and concerns for employers and employees on how the impact of Brexit will affect both their work-life and economy.
The introduction of the new IR35 rules, from 6th April 2021 for all medium and large sized companies, means that the UK will need to change its mindset around their recruitment strategies.
Highly skilled contractors must be replaced by investment in development and training of new sustainable hires. Hiring a student to ensure succession planning for the years to come.
Financial Benefits to the Employer:
Students often consider taking a lower salary in exchange for industry experience. Students have a clear understanding of the difficulties faced when securing appropriate work. Applying a pragmatic approach.
Introduction of Creative and Innovative New Ideas:
Students are at the forefront of learning new skills within technology (IT)/social media/research/networking/flexibility. Bringing in new and innovative ideas and improving dated processes.
Mentoring New workers Increases Job Satisfaction Amongst the Existing Workforce:
Having a sense of purpose, improves mental health and self-worth for all communities within the process.
Enthusiasm:
Students are keen to learn and progress. With the chance to apply the knowledge they have gained through their studies.
Enhancing Companies' Branding:
You will experience a boost in your company's image. If you are seen to be investing in the development of young people by hiring a student.
Investing in Future Generation Key Skills:
By bringing on new skills you can help to close the knowledge gap, and increase your capacity for growth.
The University of Greenwich has identified the need for growth and talent. With the development and support in training/educating across various programmes to address the staff shortage being witnessed by many industries.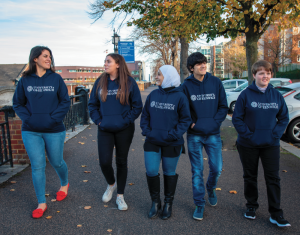 Step continues to support the University of Greenwich international students in completing their MSc. with Industrial Practice Placement across several courses including:
Applied Food & Safety & Quality Management MSc.
Food Innovation MSc.
Mechanical and Manufacturing Engineering MSc.
Electrical and Electronic Engineering MSc.
Electrical Power Engineering MSc.
With no recruitment introduction cost for the employer, if you are thinking of hiring a student to spend their second year of their course in industry from November 2021, please get in touch with our University Account Manager Ali Cawley on: a.cawley@greenwich.ac.uk
CIPD: https://www.cipd.co.uk/knowledge/brexit-hub/workforce-trends#gref