Going into university can be confusing, scary, andoverwhelming, I know the feeling of having a million questions, friends and family aren't much help and Google is just making it all more confusing!
As my family had all gone to university in different countries, I didn't have much help when it came to options and decisions, so I have first-hand experience of going into a UK university, with absolutely no clue on what to expect and having to learn everything by yourself. In these blog series, I have highlighted some key aspects of what to expect when starting university, with some advice based on my own decisions (the good and the bad), starting with fresher's week.
University Nightlife & Fresher's Week 
Freshers' week is a nationwide event which usually starts a week before the start of university, there are a lot of university events going on all over the city within that week, and there will be many more adverts and promotions thrown towards you from blubs, bars and organisations to confuse you further.
There will be multiple events going on every day of the week. The university will have events that are usually based in the student union or with a partnership of a local club. These events are accessible to the freshers of that university only (unless stated otherwise) and the tickets would be available via the university or the university student union websites. These are usually popular with students and with reasonable prices, they tend to be the "safe option".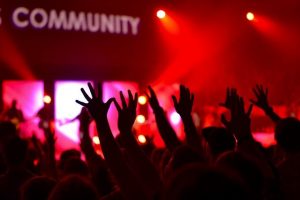 To make your decision-making process more difficult, there are also many different private club and bar events happening every day of fresher's week, these are usually sold on the clubs and bars induvial websites or third-party ticket sites like Fatsoma, with the event title usually consisting of the word's "freshers", meaning the first-year students, or "refreshers"
meaning the students coming back to university. Regardless of the title, you tend to find a mixture of freshers and refreshers from all universities in the city and close by universities, with even some locals. There is a large range of ticket and drinks prices depending on the club and the bar. This is a good option for those who want to explore the city's nightlife during fresher's week.
Fresher's Fair, Societies, and Sports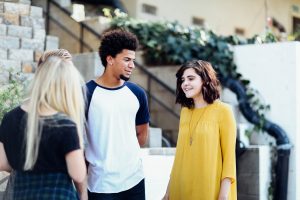 There are also great university events going on in the mornings and afternoons of fresher's week. An example of this would be fresher's fair. At fresher's fair, there are a lot of local businesses advertising their products and services, as well as giving out free samples and discounts for students. In some cases, like Nottingham Trent University, bigger businesses for instance Dominos and Uber also participate in these events, so it is definitely worth a go for some freebies, as well as getting to know the local businesses.
Arguably the most important aspect of Fresher's fair is getting information about different sports and societies and signing up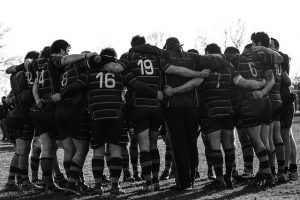 for trails or join their club. My advice for Fresher's fair is, if any sport or society even slightly interests you, be open-minded and sign up for trails and/or taster sessions, as societies are a key aspect of university and they're a great opportunity to m
eet new people and make friends, as well as special events that you can attend with your society throughout the year.
Conclusion
To conclude, here is my advice as someone who went into fresher's week with no advice from anyone and without a clue and still had a great time. Freshers' week has plenty of things for everyone to enjoy, regardless of which events you choose, the main thing is being on the same page as your flatmates, get in touch with them as soon as you find out who you are living with via Facebook and WhatsApp pages and decide which events you can agree on, and book events early, because all of the events are fun, but it's the people you're with that matter.
There are also matters which you should be aware of during freshers, for example, "fresher's flu", this is an illness which most people tend to get during freshers, as there are a lot of people mixing from all over the world and the immune systems have weakened due to insufficient amount of sleep and nutrition and a week of drinking! For more information on what the fresher's flu is, how to avoid it and how to treat it, please visit https://www.savethestudent.org/save-money/health/freshers-flu.html. There are also many universities mandatory lectures and seminars with the sole purpose of informing the new students, as difficult as it may be on some days, please make sure you attend every single one, as they are mandatory for a reason and the information given will not be repeated for the rest of your time at university.