Our guest blog is written by Elliot Spaull, a Computer Science (Games Programming) graduate from Kingston University, who recently completed a 12 week  .NET Developer Internship with Step at IC Design; an independent branding, web and print agency based in Central Hammersmith.
---
Coming out of University and starting the job search was kind of a shock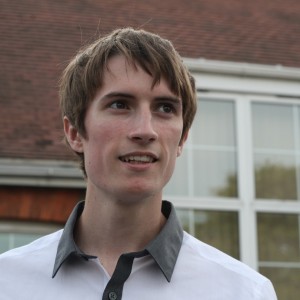 for me. I'm ashamed to admit thatI'd never had a proper job before getting this placement! I'd been incredibly lucky and never needed to get a summer job to support myself, so the only real professional experience I had was the two weeks work experience that I did during Secondary School, and that really doesn't count.
Before starting University, my career goal was to become an indie games developer. I've grown up playing video games, starting on the Super Nintendo and Sega Megadrive with games like Super Mario World and Sonic the Hedgehog. When I got a bit older, I starting making mods for existing games, one of which was called Garry's Mod. This game used a scripting language called Lua to allow you to create new tools and weapons in the game itself. This is primarily what got me interested in programming, and I've been doing it ever since!
During my University course, my interests didn't change a great deal, but it definitely gave me a broader view of the Computer Science industry. I wasn't only focusing on game development anymore; I was doing modules in web development and software development as well, which I enjoyed just as much as developing games. It seems that I really just enjoy programming anything! It was during my web development module that I decided that this was possibly something that I'd enjoy doing as a career.
I'd initially been using jobsite.co.uk in my search and it was pretty rough for a while, I was sending out applications and not hearing anything at all back. Most places I applied to didn't even acknowledge that I'd even sent an application, which was pretty disheartening! I enrolled in one of the careers days that is run by the KU Talent team at my University. The aim was to prepare me for job interviews, and also to provide some much needed help and guidance with my CV. This is when I started focusing on the Kingston Uni JobShop website; I decided that a placement was probably the way to go for me, seeing how little experience I had, so that's what I was mainly looking for.
One of the placements that I discovered through Kingston Uni was being organised by Step; I signed up one evening, filled out the relevant information and applied to the placement. The next day I received a call from Ben; one of the account managers to talk to me about the placement. Ben gave me pointers on my CV and personal statement, helping me out with some improvements, and handled all dealings with the placement company themselves. The first application wasn't a success; however applying to more placements was really simple and quick. I found another placement that looked interesting, so I applied and talked to Ben about it, and after a couple of days, I got an interview!
I was successful in gaining a placement at IC Design; a communications agency that provide Strategy, Branding, Digital and Print. I wasn't treated like an intern on my placement, from day one I was working on websites for IC Design's clients. I was even given the task of creating an entire website from start to finish, with the help of the technical director to talk me through things and offer help if I had questions. The website is www.ktmoveit.co.uk if you're interested in having a look at some of the work that I did during the placement. I also worked on EDMs (Electronic Direct Mail), which are basically, HTML pages embedded into an email.
The placement exceeded my expectations in every way. I thought I might be asked to do various tasks that maybe other people didn't want to, but that was not the case at all. All the people working at IC Design are absolutely lovely and incredibly helpful, offering advice and training when I needed it. There are a lot of internship horror stories out there, but my experience with IC Design and Step couldn't possibly be further from those. I enjoyed every day of the placement, and am now enjoying working there full time!
The biggest benefit of this placement was that I now have a full-time job! I was offered the job about half way through the placement and immediately accepted. It has also been a huge confidence booster for me, as well as giving me valuable professional experience. As for new skills, I'm now pretty confident in my ability to make websites using ASP.NET, MVC and Umbraco. I'm also improving my existing skills in various programming and scripting languages like C#, HTML, CSS and JavaScript. I genuinely enjoy programming, so I guess any time I'm writing C# code or JavaScript is probably the best part of the day for me, and that's most of the day!
My advice would be to really look for a placement doing something you actually want to be doing. When I was looking for a job, I saw a huge amount of listings that I could have applied for, but I decided not to because I didn't think that I would enjoy it all that much. If you don't enjoy what you're doing at your placement, you're not going to be producing your best work and you probably won't be getting a job offer at the end of it!
I plan on staying with IC Design for as long as they'll have me! I'm learning new things every day and honestly enjoy my job, which is something that I don't think a lot of people can genuinely say.