Our guest blog is written by Prem Pithwa, an Aerospace Engineering graduate from Queen Mary, University of London who recently completed a 6 month Aerodynamic Engineering Step Internship Kite Power Solutions; a pioneering developer of airborne wind energy systems based in Essex. 
---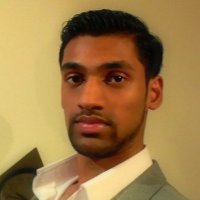 After graduating in Aerospace Engineering (MEng), with 1st Class (Hons), I was in search of the perfect job offer in the field of motorsports and high performance aerospace technologies. After a few months of endless applications, It was not until I was referred to Step by a friend to view a job post, that I realised this might just be the best start to my career.
I applied for a 6 month internship with a pioneering renewable energy start-up, as a graduate aerodynamicist, and was offered a place within no time; with the help of Ben Dowse. Although I hadn't realised at the time of reviewing the job, this turned out to be a position whereby I was given full freedom of exploring my knowledge gained at University, and to apply this in a real life project which will soon see a game changer in the wind energy sector.
Located only a few minutes from Burnham-on-Crouch marina in Essex; Kite Power Solutions (KPS), are a new face in developing some of the world's first efficient on and off-shore airborne wind energy systems. Being funded by and working alongside some of the biggest names in the renewable/petrol and chemical industry, KPS offers to realise these solutions within the next 5-10 years.
Starting in winter 2013, I was allowed to get stuck in straight away, whilst learning the key practical skills and further theoretical knowledge on the job. Being a very practical-minded individual who enjoys applying theory into physical solutions, the work I carried out offered me the time and resources to do so. I certainly enjoy working within the company; consisting of 10-12 engineers, some of whom are world renowned within their respective fields (one breaking the sailing world speed record, and one who previously developed systems for NASA's titan moon missions, to mention a few!).
Such experience has assisted in the rise of my learning curve, within a very short time, and I now possess the skills to take full charge of certain groups within the company. Further to mentioning the size of the company, this has allowed me to take full advantage of learning about every aspect of the project, be it business or marketing, not just hardcore engineering; from board directors to chief technical officer.
Now that I have recently come to the end of my placement, I have been given the opportunity to stay on; I will be given full responsibility of test programs in addition to working with the chief aerodynamicists.
I certainly look forward to this next phase, whereby I will gain the best hands-on experience to further my career to the next level; especially since I look to move abroad within the next year or two.
Step is and will be strongly recommended by myself, as they are well recognised throughout the country, and have kept a close eye on my progress. Something that not all graduate development providers do!