Planer Limited extends contract of top performing engineering student after successful placement
Planer Limited is an engineering company located in Sunbury-On-Thames, Middlesex, that helps hospitals, research laboratories, pharmaceutical companies and the IVF industry with the safe storage and preservation of medical and biological specimens.
The Step Team spotted a job advert for a Production Technician which would be suitable for the students doing a Masters' in Electrical and Electronic Engineering with Industrial Practice; and contacted the HR Director at Planer to discuss the advert.
We established that Planer has a more mature workforce and are looking to increase pipeline of talent. They had tried the apprenticeship route but decided to develop a programme called Planer Academy looking to bring on 2 or 3 entry level people suitable for Electro Mechanical, Engineering and Technical Services and will pay minimum wage.
Who is Hetaxi?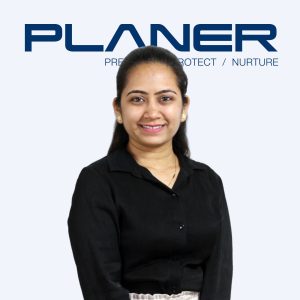 They agreed to fill the position through Step with the students that we provide. Step shared the job opportunity with the cohort of students. Following submission of a shortlist, the successful applicant, Hetaxi Rami, had a first interview with the HR Manager and Technical Director via zoom and a second interview on site. An offer confirmation was given a week later. Planer stayed in contact throughout the whole process, which took no more than a month.
Hetaxi started her Masters' Placement search in August. She applied directly from company sites, LinkedIn and through Step. She realised that "LinkedIn can make a big difference in job search". She was attracted to companies that were offering placement and graduate opportunities and companies that offer services that are similar to her interests.
 "Step was really helpful throughout my placement Journey"- Hetaxi
The Placement is a learning period for the students. Her placement was divided into three departments across the company so she can have experience of working in each department: Engineering, Production and Services. In the Engineering department she ran solo experiments, tests and validation of the products. In the Production Department she made sub-assemblies, assemblies, and was responsible for calibration and validation of the products. In the services department, she visited the sites of customer companies to see how the products made by Planer are being used by the customer.
The modules that she took during her taught year of the Masters' programme as an Electrical and Electronic Engineering student, that helped her succeed during her placement were Technology Integration and Interfacing, and Design of Advanced Electronic Systems.
She enjoyed the environment at Planer and her colleagues made her feel welcome by making themselves accessible for her to ask questions. They calmed her nerves and made her feel comfortable at work. However, the most challenging aspects was understanding how a business communicates. She identified that co-workers should communicate the progress they have made with the rest of the team to avoid duplications, thereby saving time.
When Hetaxi's placement came to an end, Planer decided to extend her contract, and she expressed she will love to stay once the contract ends.