Our guest blog is written by Robyn Willis, an Interior Design graduate  from Anglia Ruskin University, who recently completed a Design Development Internship via Step at a specialist interiors contractor for museums, galleries and high end retail who specialise in the design development of interior fits outs.
---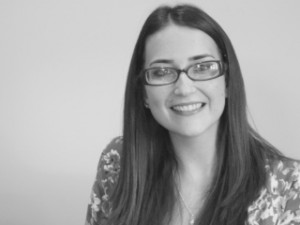 I completed a degree in Interior Design at Anglia Ruskin University in Cambridge in May 2014 and left excited at the prospect of finding my first job in industry.
I found Step.org.uk when doing a search on the internet for a Graduate position after completing my university degree show for my final year of studying. I immediately applied for a 3 month Design Development, paid internship with a local company and was lucky to be invited to interview.
I made sure that I was fully prepared by doing my homework about the company so that I had a clear understanding of the type of work they are involved in.  I also did some research on good interview techniques to be doubly sure I was ready for what lay ahead. I particularly wanted to work for a smaller organisation that would help me develop and hone the skills that I had acquired through my University education.
My research and hard work paid off and despite this being the one and only interview I had attended after finishing my degree and I was offered an internship and started in July 2014!
Turning up for my first day was more than a bit nerve racking – wondering just what was going to be expected of me.  Fortunately the Step Team were on hand to give me both encouragement and support, in fact throughout my internship they phoned and kept in regular contact.
The company I joined is a specialist interiors contractor.  They work across the Museum & Heritage, Commercial & Retail sectors, specialising in the design development, manufacture and installation of interior fits outs.  They work with a whole host of prestige customers such as: The British Museum, the Victoria and Albert Museum, The Shard, Ballymore, the Walt Disney Company and Jimmy Choo to name but a few!
I was soon set to work in the Design Development team working alongside a Step alumni called Jordan!  My skills were challenged when I was asked to start working with software called Vectorworks, this was a programme I had not used before as I was trained in AutoCAD throughout my university studies however I got great support off my colleagues and the Design Development Manager and I soon got the hang of things.
Over the next 3 months they really got me involved in the day to day operations.  I worked on projects for customers as diverse as Cartier, Harrods, the Thinktank Museum in Birmingham and a retail shop fit-out for a top designer brand Goat Fashion.  It really was a whirl of activity.
A big highlight for me was when I started seeing the items that I had drawn, manufactured and in situ especially with the Cartier project for Harrods, seeing all the pop up walls and showcases being manufactured was great to see.
At the end of my three month internship I was offered a full time Design Technician role. Even better the Design team have recently moved over to the workshop area so I'm getting even more chance to see my drawings manufactured into physical objects! I'm really looking forward to continuing to work here as it will advance my knowledge and skills into the manufacturing industry, everyone in the team have been really welcoming to me and made me feel a part of the team.
Starting my career with an internship with Step was the best thing I could have done.  They have been a great support and gave me all the encouragement I needed.  Thanks to them and the team here I'm on the road to getting my dream job in the future!