Before 1992, the UK operated a clearly hierarchical system where older and more traditional universities where more highly regarded than colleges offering more technical or vocational qualifications. But the Further and Higher Education Act of 1992 changed the university landscape.  Almost 30 years on however, many of the assumptions and prejudices about what makes a "good university" still exist.  The result can often mean that businesses miss out on the best talent as hirers are still hanging on to misconceptions. Clinging on to outdated classifications also has an affect on social mobility and diversity in the hiring process.
The following definitions may help to inform and allow hirers to approach graduate recruitment with a more open mind.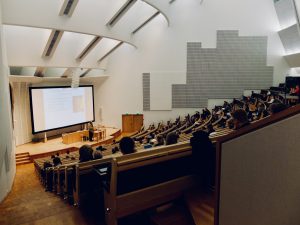 Higher Education Institute (HEI) – The generic term for a university or higher education corporation which is designated to receive funds from the Higher Education Funding council for England (HEFCE), excluding Further Education colleges. Whilst a student can still attend an FE College (see below), the awarding body will always be a HEI.
Further Education College – Colleges which were also called 6th Form Colleges, more traditionally offering 16-19 education. However increasingly these colleges offer vocational training for people of all ages. These colleges offer A Levels, NVQs, and T Levels as well as preparing learners for higher education through HNCs and Access Courses. Some FE Colleges now have "University Centres" which offer Level 5 and 6 courses which are often awarded by neighbouring Universities. This can be a much cheaper, more flexible route to a degree for learners who choose not to follow the traditional university route.
New University – When the new legislation came out in 1992, the 30 or so polytechnics which were given University status quickly came known as "New Universities".  These are often the second institutes in traditional University Towns such as Nottingham Trent University, Sheffield Hallam University and the University of the West of England in Bristol.  In recent years, it is not uncommon however for a the new university to be higher in the rankings than the older university, For example in 2019, Nottingham Trent University leapfrogged the University of Nottingham to end up in 16th place over their 17th. Another example is the University of Lincoln, formerly the Hull College of Further Education, is now in 17th place above Bristol, Southampton and Surrey which may traditionally be assumed to be better.
Red Brick University – Whilst this term is often used to describe older or original universities in a city, the true definition is a small group of six universities (Birmingham, Bristol, Leeds, Liverpool, Manchester and Sheffield) who gained independence in the Victorian Era. These six were joined after the War by further civic universities including Reading and Nottingham.  The name is taken from the appearance of the architecture and thus whilst some further universities are also considered Red Brick, institutions which formed after the 1960s, coin a different term "Plate Glass Universities" reflecting alternative building materials.  Over time, the term Red Brick has come to be synonymous with quality and prestige but as this explanation has shown, the definition is open to interpretation. Therefore, to carry the image of a red brick university in your mind as you go through a recruitment process, is opening you up to missed opportunities and narrowing down your talent pool.
Russell Group University – The Russell Group is a membership organisation which represents 24 universities in the UK. Universities which form part of the Russell Group have a reputation for investing heavily in research. The board members of the Russell Group first began to meet in 1994 and the organisation was only incorporated in 2007. The prestige associated with attending a university in this group is undoubtable but of the current Top 20 Universities, a third of them are not in the Russell Group (Bath, Loughborough, Lancaster, Nottingham Trent, Coventry, Lincoln and the newly accredited University for the Creative Arts). So next time you are recruiting and equating quality with the Russell Group, try to question your own preconceptions.