Students and Graduates are a rich source of talent and should be a part of any organisation's succession planning strategy.  Engaging with a university can be baffling for an outsider and there are many different routes in. In part two of our glossary of higher education terms, we investigate the words and phrases used to describe different types of student and graduate work as well as attempting to describe which work & employability team within the university might be able to help.
University Employability Departments:
Careers Service – Usually a centralised department within the university which serves all faculties and disciplines. The teams are often split between employer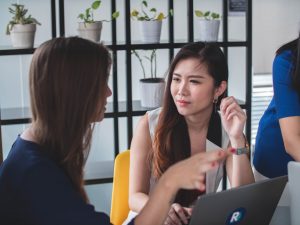 liaison who coordinate relationships with businesses and set up the careers fairs and the Careers Guidance professionals who will offer advice to students directly.
Employability Team – Increasingly, the careers service is now called Careers and Employability.  Universities are now measured in the annual student survey on how employable their students are.  The focus of the employability team is to support students and put on training, workshops and events.
Placement Office – Many universities will have dedicated teams within the schools or faculties whose role it is to manage placements which will ultimately be accredited as part of the student's course.  Their role is largely logistical and administrative although some universities will offer a recruitment service. Some universities outsource this function.
Work & Employability For University Students and Graduates: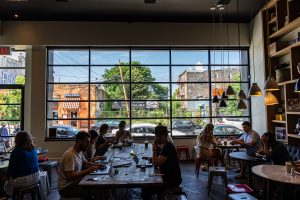 Student Job / Vacation Work – Many universities will have a student job shop which is coordinated by the student union (not the careers service). They will advertise part time, casual and temporary roles which may fit around a student's timetable. The types of work typically fitting this category are waiting / bar staff, promotional work / flyers, retail, mystery shopping, evening call centre work.
Work Experience – this is usually the term applied to short periods of work shadowing carried out by students (pupils) of compulsory school age. This type of activity is exempt from minimum wage legislation.
Internship – there is no legal definition of an internship. Here at Step we define an internship as a project based, outcome focused piece of work which is always paid and generally lasts between 8 and 12 weeks. Government guidance has recently been updated to reiterate that an intern having worker status should be paid.
Placement – A generic term for a period of work associated with a course of study. Often associated with the medical / social care sector, for example a social work placement.
Sandwich Placement / Industrial Placement – Both terms used interchangeably for a 9-12 month work contract which usually takes place between the 2nd and final years of study. Typically run from one summer to the next. These placements can also happen after the 1st year, and sometimes now for one semester (e.g. Feb – Sept).  Increasingly, Masters courses are now being offered with an Industrial Placement option during the second year of a course. All of these types of placements are accredited by the university and the student retains student status throughout their placement. This can be a good way for a business to hire international talent without the need for costly visa sponsorship.
Graduate Placement – Some businesses which offer undergraduate placements will open up these opportunities to graduates too. Usually these will be 12 month fixed term contract placements and won't always lead on to permanent employment at the end of the contract. It may also be that summer placement schemes are open to graduates too so they may be classed as a graduate placement.
Graduate Scheme – A structured training programme run by an (often larger) employer to develop future leaders for their business. Read our blog "The Who, What, Where When and Why of Graduate Schemes".
Graduate Job – Quite simply any job which may be suitable for a graduate.  It may be that a business has strategically identified certain roles within their organisation that are more suitable for a graduate, and they may choose to hire graduates to ensure succession planning within their business. It could also mean that the business is willing to support further training towards professional qualifications such as CIMA, CIPD, CIM, CIPS etc.
Postgraduate placement / Masters Placement / Student Placement – Many Masters courses include an element of industry experience / project work.  Commonly, the university will market this project work as an opportunity for a business to gain expert input into a specific problem or issue.  These types of projects can be a win: win situation for the university who needs the real-life case studies and the students who need the experience. These short-term placements are not generally paid although if they are full time and conferring real value on the business, it is more ethical to pay the student.
If you are an organisation looking to hire graduate level talent Step can help. Whether strategically you would like to engage with more than one institution or operationally you don't have time to navigate the many options, get in touch with the experienced team at Step and we can recommend the best service to meet your needs and budget.