Use it or lose it! The Graduate Visa route is a simple way to hire international talent without the need for costly and bureaucratic Sponsorship licenses.
Overview of the Graduate Visa Route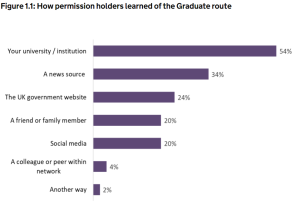 A recent article with contributions from the Institute of Directors, Kaplan and the Higher Education Policy Institute showed some worrying trends around the Government's new Graduate Visa Route. Of the 656 respondents from the IoD, 27% were not even aware that a new license-free way of hiring international graduates had been made available by the government.  This route is different from other skilled worker visas in that it has no limits on salary and very little bureaucracy on the part of the employer. The graduate themselves applies and pays the healthcare levy as well as the application fee.
Low Adoption Rates of the Graduate Visa Route
According to the article only 2.2% of UK employers (32000 of 1.4m businesses) currently hold a sponsorship license so this new route allows the remaining 98% of businesses to hire international graduates without any extra red tape.  Just over 83,000 new hires were made using this route between 2021-2022. Whilst this figure is in line with government expectations it is baffling why so few companies have adopted this route.
Relevance to Step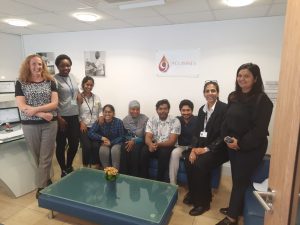 Step's partnership with the University of Greenwich's Faculty of Engineering and Science has meant that we represent up to 400 International Masters's students each year. Our role is to help them to secure relevant paid work placements in the fields of Food Science, Mechanical and Manufacturing Engineering and Electrical Engineering. These students benefit from an additional 12 months' of full time work as the placement forms part of their period of study. Once they have completed their Placement, they are free to apply for their graduate visa and if granted, could continue working for you for another two years.
Under their student visa, students are entitled to work full time during their Industrial Placement as long as this period of work is no longer than 50% of their course.  Postgraduates study at the University's Chatham campus for a full 12 months, deepening their theoretical knowledge in their chosen field before entering employment.
Contact Us
Get in touch with Step's University Placement Team if you would like to find out more about hiring International talent from the University of Greenwich.
01634 779887